Probably most of you would say the summer is the best season ever because of the sun, the summer holiday, shorts and so on. But I've never been a huge fan of sweat and tiny clothes. When it's cold you can add as much layers of clothes as you want, which doesn't work the same way for hot weather. 🙂
I am not a big fan of cold weather either. In my hometown, we have quite cold winters – sometimes it can reach -15 degrees C, which is f-ing frost. So, not a big fan of going to school at 6 a.m. at -10 degrees or so, either. But there is one little thing that makes me bare all the frost and discomfort: THE CHRISTMAS HOLIDAYS!!! And, by the way, there is only one month left until Christmas Eve: countdown initiated!
Christmas Time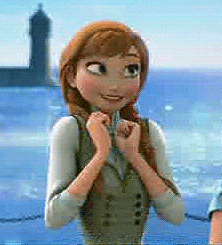 I am a HUGE Christmas lover! I love everything about it: the carols, the food (oh, my God, the food!), the lights, the snow, the tree and so on. It's true that there is a lot of marketing going on around Christmas (it's not worse the Valentine's), but I am not really into gifts. I mean, of course I am (free stuff that you wished for an entire year, hello!) but it is not all about presents.
In my family, during Christmas everyone is at home for a couple of weeks. We put the Christmas tree together, my Mum and my grand mother prepare Christmas dishes (I also help), my father is around the house – fixing things and helping us with the snow. The house smells amazing, all my friends are home for Christmas…
Nothing smells better that home for Christmas.
Oh, forgot to mention about the snow. Usually, 90% of the time we have snow during winter. Sometimes too much if you would ask me. I was talking to Liz a few days ago, because she e-mailed me about a pic with snow that I have posted on instagram and she told me that they usually don't have snow. And I realized the the cliche of snowy Christmas is not a dream come true for everyone. Because I grew up always having quite cold and snowy winters, I never realized that other people don't get to experience this. So now I am grateful for having snow.
Do I have to mention Christmas carols? I mean, they are pure joy and inner peace. We have a local radio that plays carols for more than a month which is basically my dreams came true.
When Christmas goes away
The only thing that I don't like about Christmas is that it goes away too fast. I wait for it an entire year, and it goes away in a blink of an eye. Christmas is probably the only period of the year when I am carefree and I don't have to stress about anything.
How do you spend Christmas where you live? I would love to discover some other Christmas time-related habits so please share them with me.